USA Customer Support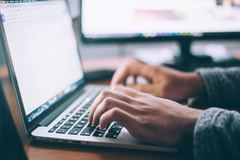 At Titan Casino the casino have a unique customer service department, as you can not only contact them via e-mail, phone, fax, and Live Chat, but the casino have an extensive self help section. The casino is 100% committed to giving players a safe, secure and responsible gaming experience and their professional customer support team is available 24 hours a day and 7 days a week. There is not just 1 customer service e-mail addresses, but a few depending on your inquiry. The addresses are for issues regarding VIP, Marketing, Feedback, and Support. There is also a land mail address if you wish to contact the casino through the regular mail. No matter where you are, you can contact the casino by phone at any time, and speak with a live customer support agent. The customer support phone numbers from the US are toll free. You should make sure to have your username ready when you call, so the casino can give you the best service possible.
Live Chat is also available at Titan Casino and when you are logged into your casino account and are playing in the real money mode simply click on the Online Support icon and you will be put in touch right away with a casino customer service representative. The Live Chat is a nice feature since you can have your question answered in real time. You can also contact the casino with a fax and just like the phone numbers the fax numbers from the USA are toll free.