Fair Gaming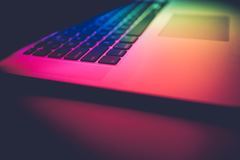 There are many measures in place to ensure that player's financial and personal information is 100% secure at Titan Casino. The site as well as the gaming software used at the casino uses all available means in order to maintain player security and safety. This includes data that is either misused or lost or both. All of the data at the casino uses the latest in advanced encryption methods and once that data is stored on the Titan Casino server it is then protected by state-of-the-art firewall technology. Once more if any player ever has a security question or concern for Titan Casino fair gaming policies, can contact the customer support team, which is available 24/7.
Turbo SSL Certificate
Titan Casino uses a GoDaddy.com Turbo SSL(r) certificate in order to to ensure 100% security and protection for their players. This SSL certificate is a digital certificate that authenticates the website's identity to visiting browsers and it will also encrypt the server information through the SSL (Secure Sockets Layer) technology. The security technology used at Titan Casino is similar to the one used by all banking infrastructures the world over.
You can se sure that Titan Casino is serious about their player's security, as you can read all that the casino does to ensure safety. There is a lot of information available about How We Use Your Personal Information, The purposes for which we collect your personal date, Disclosure of Personal Information, Email Policy, and Winnings.
The casino has many purposes in which the casino collect your personal data, which is nice to see, and all of your data is stored in a safe and secure manner and is never disclosed to any 3rd party. You have to give your consent to Titan Casino if you want to get casino updates and the casino in no way tolerates spam. In the winnings section you will see that the casino keeps the details of your winnings and online banking strictly confidential.